Print PDF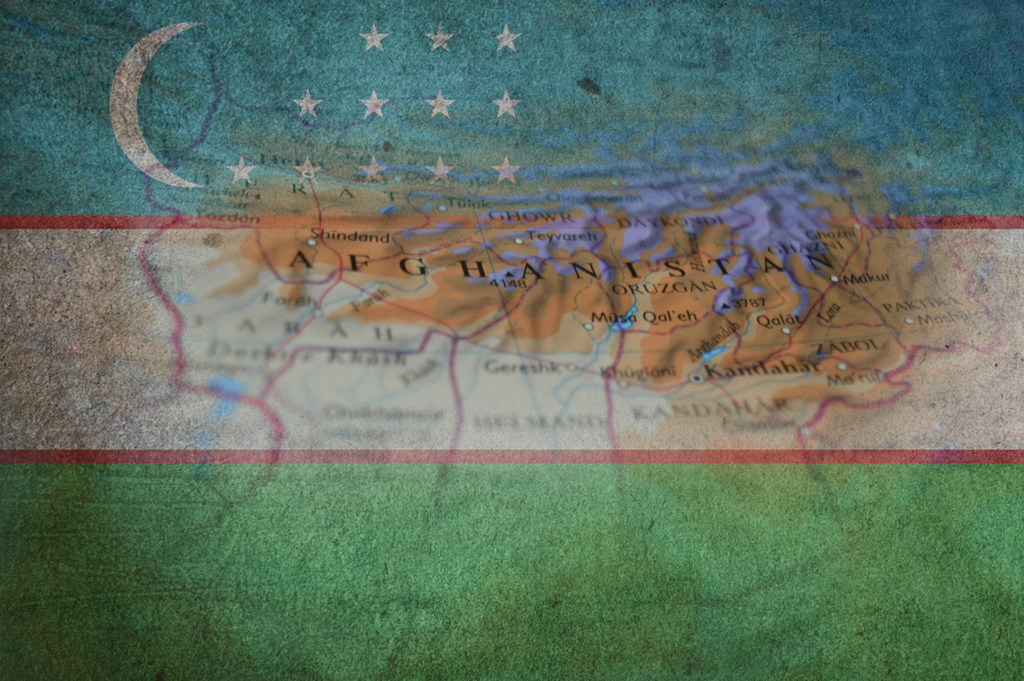 Uzbekistan is one of Afghanistan's smallest neighbours, with a much smaller population compared to Pakistan or China, and a very short border. But it is playing an outsized role in ongoing negotiations to end the war there.
In March 2018, Uzbekistan hosted a sizeable international conference on Afghanistan, including delegates from Iran, Pakistan, the U.S., Russia and elsewhere, which culminated in the signing of the 'Tashkent Declaration'.
Then, in August, a Taliban delegation travelled to Tashkent, where they apparently discussed the security of infrastructure projects in Afghanistan and also set up an office. Uzbek officials subsequently participate in a meeting with the Taliban in Moscow later that year.
Fast forward to 2019, and the country's involvement has deepened further. The Uzbek foreign minister, Abdulaziz Kamilov, travelled to Doha recently where he dined with U.S. special envoy Zalmay Khalilzad and met the Taliban's deputy head, Mullah Baradar.
Back in Tashkent, Kamilov met the Afghan National Security Adviser and presumably briefed him on the Doha discussions. The Uzbeks have maintained good ties with the Afghan government and offered to host intra-Afghan talks.
It is clear that Uzbekistan is playing a more prominent role in the Afghan peace process than any other Central Asian state. Why should this be? There are three reasons: security concerns; economic priorities; and a closer relationship with the U.S.
On the security front, Uzbekistan is understandably concerned that violence and instability in Afghanistan may spill over the border and destabilize its neighbour. Uzbek militants have joined the so-called Islamic State in Afghanistan, for example.
Closely related to the terrorism issue is the problem of narco-trafficking, a salient concern for all of Afghanistan's neighbours. The Afghan drugs trade has been booming since the war began in 2001, with much of the country's heroin smuggled out through Central Asia.
In terms of economic priorities, Uzbekistan has railway and electricity initiatives in Afghanistan. President Mirziyoyev, who came to power in 2016, has sought to boost his country's economic fortunes by improving connectivity in the region.
To that end, Uzbekistan wants to extend the short railway line from Hairatan to Mazar-i-Sharif so it connects to Herat in western Afghanistan. That, in turn, could plug Uzbekistan into the Iranian port of Chabahar, which India uses for its trade.
It could also link Chinese and Indian connectivity platforms. Beijing has built a railway to Uzbekistan which connects to the Hairatan-Mazar line, giving it access to Afghanistan. That, in turn, could be connected to Herat and, thus, to Chabahar.
Part of the logic behind Uzbekistan's growing engagement with the Taliban is the protection of its infrastructure projects. In 2016, for example, the Taliban blew up an Uzbek electricity line in Afghanistan.
The group's cooperation is vital to the success of such initiatives. Indeed, at his recent meeting with the Uzbek foreign minister, Mullah Baradar reportedly welcomed Tashkent's economic activities in Afghanistan.
The U.S. is clearly encouraging Uzbekistan to play a greater role in Afghanistan, both to facilitate peace talks and to catalyse economic development. U.S.-Uzbek relations are currently undergoing something of a renaissance.
One of the problems facing Washington, as it tries to negotiate an end to the Afghan war, is that it has poor relations with Afghanistan's neighbours. States like Iran, Pakistan and China are crucial to the success of any peace deal, but Trump has picked fights with all three. Washington needs friends in the region, which is where Uzbekistan comes in.
Moreover, if Pakistan closes NATO supply routes through its territory, as it did in 2011 amid tensions with the U.S., transit through Central Asia may again become important. Back then, Washington developed an alternative logistics network through Uzbekistan, the Northern Distribution Network.
U.S.-Pakistan relations could easily fall off a cliff. Trump has taken a hard line against Islamabad over its alleged support for militant groups, suspending all security assistance in 2018. Ties have warmed somewhat due to the constructive role Pakistan is now playing in the Afghan peace process, but this may only be temporary.
Trump's 2017 National Security Strategy specifically mentions Central Asia, highlighting the terrorist threat facing the region, and the need to resist "domination by rival powers", i.e. Russia and China. It also encourages the economic integration of Central & South Asia.
This is the context for the United States' deeper engagement with Uzbekistan. Washington wants Tashkent's help in the Afghan peace process, in combating terrorism, and in developing an economic relationship that, to some extent, counters Chinese and Russian influence.
Of course, the U.S. will not supplant Moscow or Beijing in Uzbekistan anytime soon. President Mirziyoyev is not trying to expel the Russians and Chinese but to diversify his country's foreign relations so as to accommodate various partnerships.
Indeed, by maintaining good ties with an array of regional countries, Tashkent is well-placed to mediate an end to the war and help Afghanistan realize its tremendous potential as a land-bridge in the 'heart of Asia'.
Rupert Stone is an independent journalist working on South Asia and the Middle East