Print PDF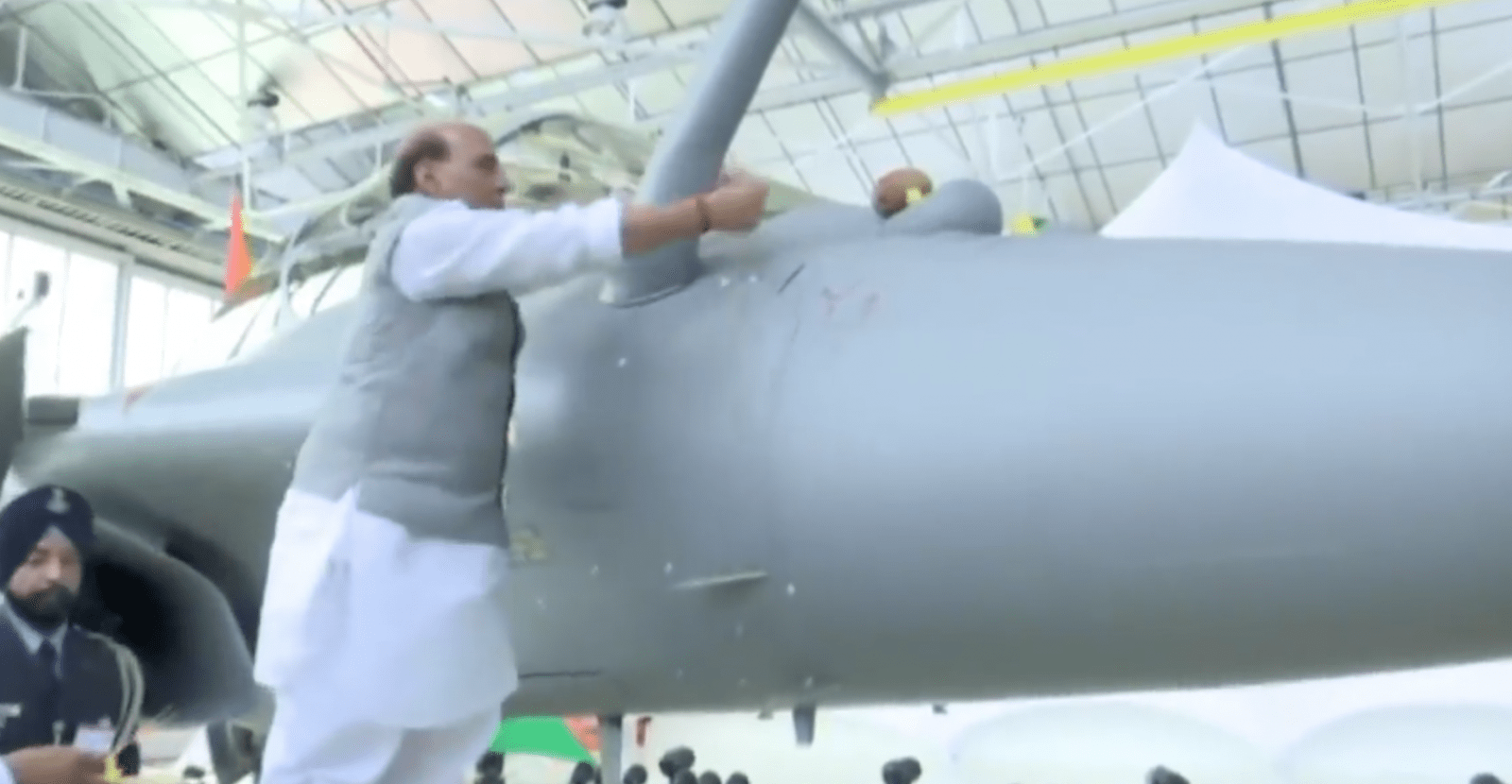 A new cycle of arms race is on the horizon as major powers strive for power projection. Rapid force modernization has initiated a domino effect across various regions, coercing states into an arms race. Global defence spending has reached USD 1.82 trillion in 2018, with US (USD 649 billion), China (USD 250 billion), KSA (USD 67.6 billion) and India (USD 66.5 billion) accounting for 60% of total spending. The hegemonic ambitions of India under the Modi regime have initiated a force modernization program, instigating major procurement of weapon systems and hardware for the tri-services by allocating USD 16.91 billion. The gravity of the issue can be observed by the fact that the Modi regime spent USD 1.23 billion for emergency procurements for the armed forces within the first 50 days of its re-election, thus moving towards the destabilization of the strategic balance of the region.
The Indian Army's Future Infantry Soldier System (F-INSAS) program, aiming to equip infantry soldiers with new weapons, armour and network-centric communication systems, received USD 6-8 billion investment by the DRDO to upgrade 325 battalions by 2020. It has allocated USD 3.4 billion to the Field Artillery Rationalization Program to equip its 169 artillery regiments with 3,000 tracked, self-propelled 155 mm Howitzers by 2025. The Indian army's 65 armoured regiments comprising of 3000 tanks are to be replaced by T-90S Bhishma MBTs under a USD 1.93 billion Transfer of Technology (ToT) agreement from Russia.
The Indian Air Force has embarked on a major force modernization program with purchases worth USD 1.088 billion cleared for IAF during May-July 2019. Meanwhile, deals for procuring 170 aircrafts, including 114 Medium Multi-Role Combat Aircraft (MMRCA) and 56 C-295 cargo jet worth USD 22 billion, are also underway. Moreover, the deal for 36 Rafael jets worth USD 8.6 billion and S-400 BMD worth USD 5.5 billion is to be finalized by 2022 and 2023 respectively.
The Indian Navy aims to man over 200 naval vessels by 2027. Under the Advance Technology Vessels (ATV), work on six Arithant Class SSBNs is underway for USD 13 billion. The Indian Navy's first indigenous aircraft carrier, INS Vikrant, is also under construction which is worth over USD 2.4 billion; it is expected to be inducted by 2023. Meanwhile, major deals for acquiring advance frigates, destroyers, AEWACs, and replenishing vessels are in the pipeline.
India has been running the largest un-safeguarded nuclear program, however, it was given a waiver in NSG in 2008. The Indian Nuclear City project at Challakere, Karnataka, boasts of being world's largest nuclear site, with fissile material production capabilities enough to manufacture over 2,500 nuclear devices, including hydrogen bombs. According to estimates, India possesses fissile stocks ranging from 4.0±1.4 tonnes of HEU (30% U-235) enriched to 0.58±0.15 tonnes of weapon-grade plutonium.
The Indian space program with a budget of USD 1.6 billion has embarked on multiple projects, including sending manned missions to space. India, on 27 March 2019, carried out an ANTISAT test targeting its own satellite, indicating its reckless ambition to militarize space. It has launched over 29 satellites in three different orbits, which include satellites for navigation, weather monitoring, and military intelligence-gathering. Moreover, the formation of India's Defence Space and Cyber Agencies will broaden the country's offensive capabilities.
The new era of India's arms race in various domains, conventional, nuclear, space and cyber, showcases its hegemonic ambitions which can potentially destabilize the region. The balance of power in the region is gradually shifting, thus creating an impetus upon Pakistan to indulge in this arms race to maintain balance of power. Indian force modernization along with cyber and space defence commands in the coming decades will subsequently increase security and strategic implications for Pakistan. The massive spending and procurement of weapons systems and rapid force modernization by India poses a grave danger to regional stability by 2030, upon maturation of Indian defence projects.
Moreover, the force build-up could give India the ability to engage Pakistan across all spectrums of the battlefield using network-centric warfare capabilities. In its second term, the Modi administration has spent an alarming USD 2 billion on its defence needs, indicating the belligerent and hostile intentions of India. As India is crucial to the US Pivot to Asia policy, India is on a spree of force modernization in an attempt to quench its hegemonic desires albeit at the cost of destabilizing strategic balance in South Asia. The picture that will emerge after the ripening of Indian defence deals displays a considerable threat to the national security of not only Pakistan, but also China. Assessing emerging battlefield scenarios, it is imperative for Pakistan to reinvigorate its warfighting capacities across various domains. Pakistan should capitalize existing capabilities, ensuring the survivability and efficiency of command and control structures, enhancing intelligence, surveillance and reconnaissance capabilities such as spy satellites, and develop delivery means such as long-range strategic and cruise missiles capable of striking targets deep within enemy territories while suppressing enemy air defence systems. Therefore, it is proposed that China and Pakistan should further strengthen their military ties and initiate a joint venture for research and development in the conventional domain, emerging aerospace and naval domains, and most importantly the space and cyber domains, which will be the battleground of the future.