Print PDF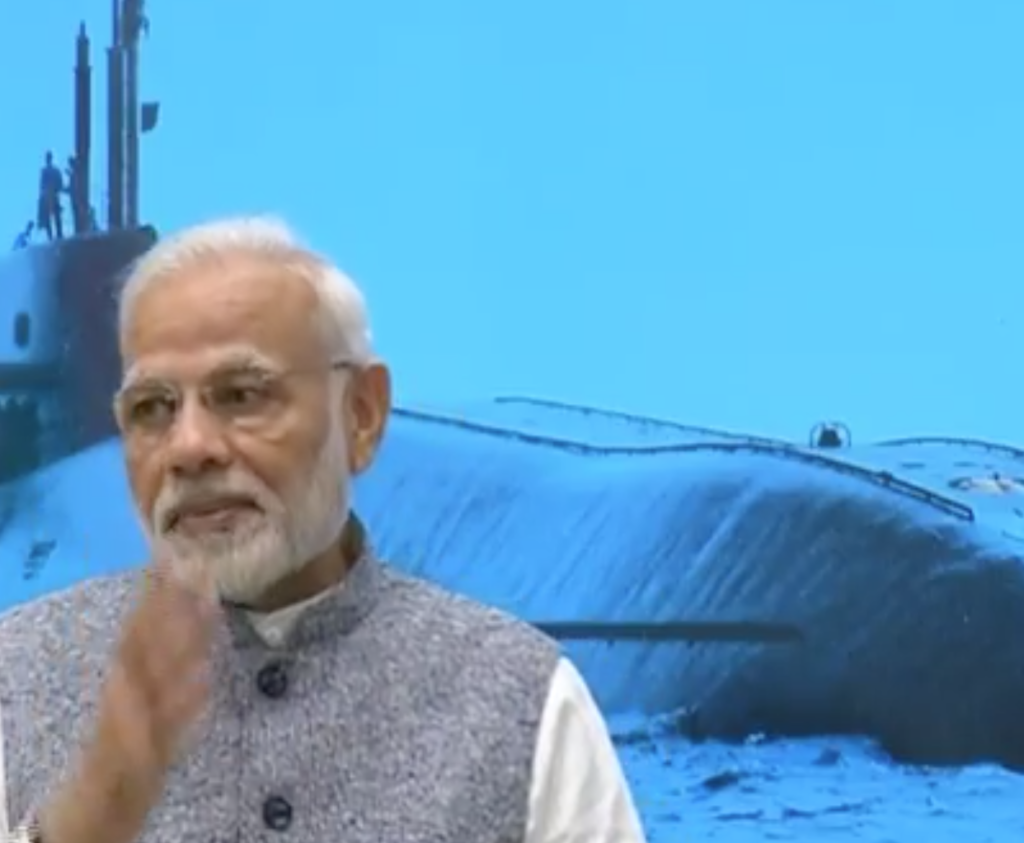 Nations around the world have been exhibiting increasing interest in the populist leaders, who tailor their rhetoric to appeal the common man and most often than not manipulate it to benefit their personal agendas. In other words, those that control vast sums of the world's economy and political security become demagogues and exploit the interest and concerns of ordinary people for political power and victory. This list includes the likes of American president Trump, Rodrigo Duterte of the Philippines and the 'ticking time-bomb' Indian Prime Minister who has won another term in the office.
What does it mean for Pakistan; its political analysts, policymakers and the academia when the populist demagogue Narendra Modi's is slowly becoming the face of South-Asian Realism? If past actions, speeches and campaign slogans are any indicators, then the election victory suggests that more is to come during Modi's second tenure.
There is a common theme that explains the basis of his actions and serves an indicator to hypothesise and predict the future course of action, based on 'realism', which is arguably the oldest political theory and is exhibiting yet another rebirth. This surge is also not isolated in geographic regions but has shown examples throughout the geopolitical landscape.
Two fundamental principles of Realism are competition and conflict. Meaning that political affairs are viewed as a zero-sum game where the loss of one, directly and inevitably equates to the gain of the other, which also establishes that conflict is necessary and unavoidable to maintain the sovereignty and existence of the state/country. Doing so puts the national interest at the topmost priority exclusive of the global political environment and its safety.
Modi's first few decisions in his second term, the ministerial cabinet, is what will lay the groundwork for what this tenure will look like. Already significant changes have taken place after his re-election, which includes the replacement of about three dozen ministers and deputy ministers. The most important appointment is Amit Shah, who is the president of the nationalist Bharatiya Janata Party (BJP) and was given the Home Affairs Ministry. Shah was a critical factor in Modi's re-election and prefers to exploit nationalist and populist agenda. Under the portfolio of home affairs, the Kashmir issue can be further exacerbated as a threat to the local and national security of India. When the topic has been highly securitised in the minds of citizens, aggressive measures become the only way forward as a matter of saving face and pride. Close lookers of the Kashmir issue would have to keep their fingers crossed for the possibility of another 'false-flag' operation, to provide India with the justification for launching another surgical strike against Pakistan.
A sound decision that may add some balance and sensibility to the ministerial debate could be the appointment of former foreign secretary Subrahmanyam Jaishankar as India's new Minister of External Affairs. Jaishankar is a veteran when it comes to foreign policy and relations with the other countries. He played a crucial role in India's foreign policy in Modi's first term. He had also served as the ambassador to US and China where he helped diffuse the tensions during Doklam crisis with China, and also helped broker the India-US nuclear deal when Manmohan Singh was the Prime Minister. One can expect that some actual diplomacy and civilised political thought will be behind India's Ministry of External Affairs. However, not much hope can be pinned on him as far as Pakistan is concerned given his remarks, in his first public meeting as Foreign Minister.
India's Ministry of Defence will be in the hands of Rajnat Singh who is a senior Member of Parliament from the BJP and in the past has been active when it came to Kashmir. In the coming days, it is unlikely that his involvement in Kashmir will slow down especially when the portfolio of defence will be under his purview. His first trip outside India's capital was to Siachen glacier that has been one of the major irritants between the two South Asian neighbours. This not only indicates an active role that he is likely to play in defence but has also hinted to focus on military interactions that take place between India and Pakistan.
Modi himself will be overseeing departments of atomic energy and space and other areas that are significant policy issues. Meaning the populist stance that he held in his first term and then promised during his campaign will become a direct influence in these departments.  After the assertion Mr Modi made in a public rally during his election campaign that "We have the mother of nuclear bombs…" which, could also be a reference to India's desire of building and testing 'thermonuclear' weapons because India's earlier attempt to test thermonuclear weapons in 1998 was described by several western experts as a 'dud' or 'fizzle.'
Modi's past is not only filled with aggressive rhetoric but also actions. The exploitation of the country's nationalist pride and the assurances that only he can deliver safety against foreign threats shows the reliance on populist principle as opposed to robust civil political and democratic practices. The Kashmir crisis that gained speed after the Pulwama incident is one example that is the most recent and clearly showed the Indian Prime Minister's thirst for aggressive geopolitical conflict and competition. Given that Modi's actions in Kashmir failed and were criticised internationally, his political future may have been brought into question. However, this did not deter his voter base from changing their opinion based on reason. Despite the backlash, Modi won with a higher majority, and the electoral win is likely to cement the idea that something similar can be done again and that it would not hinder the political climb he has set out for himself.
India has always had immensely hard-line policies when it comes to Kashmir which they argue as necessary to counter the '30-year insurgency' and recently with regard to Pakistan too. Since Modi's campaign was filled with Realism centred promises this at best would continue as it was and in every other situation grow worse. Because of re-appointment of Mr Ajit Doval as National Security Advisor and the recent attacks on law enforcing agencies in Khyber Pakhtunkhwa (Pakistan), security planners and policymakers should remain vigilant and demonstrate the resolve to deal with the miscreants with an iron hand.
Zawar Haider Abidi is a former member of the Group of Experts with the United Nations Security Council Resolution 1540 Committee. Presently is a Senior Research Fellow at the Center for International Strategic Studies Islamabad. He can be reached at [email protected].
Faraz Haider is a student of politics, international relations and economics at the Swinburne University of Technology in Melbourne, Australia. He can be reached at [email protected].