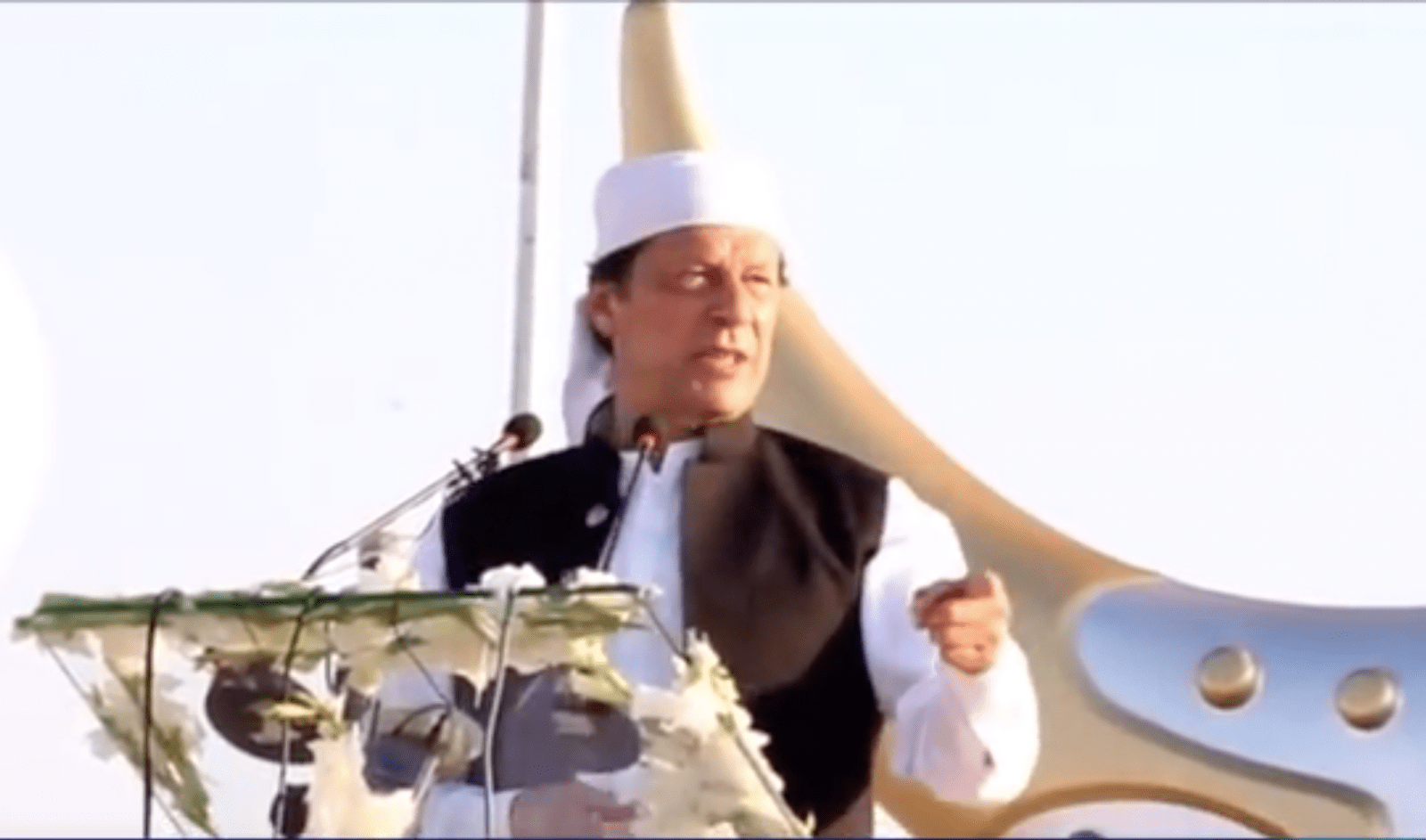 The Kartarpur corridor was opened for Sikh pilgrims living in India and across the globe on 9th November 2019, the eve of the 550th birth anniversary of Baba Guru Nanak. It is a historic development for regional peace and intercultural exchange in South Asia. More than 5,000 Indian pilgrims will arrive in Pakistan through the visa-free Kartarpur corridor to visit Gurdwara Kartarpur Sahib, which is four kilometres from the Pakistan-India international border in the Central Punjab region of Pakistan. Gurdwara Kartarpur Sahib is a religiously sacred place of the Sikh community but was closed since 1947.
The Indian Sikh community and the Sikh diaspora living across the world had repeatedly requested Pakistan for opening this religious site for them to come and worship. This peace corridor was announced by Pakistan's Prime minister and the COAS during last year's oath taking ceremony of the PM as a gesture of peace toward India. The Indian civil society and the Sikh community have positively reciprocated it but Indian state authorities, especially premier Modi and the military establishment, have tried to scuttle it from its onset due to their Hindutva conformist ideology.
The Indian Sikh community's response has been overwhelming. They have raised banners in the Indian city of Amritsar, and across Punjab and Haryana, with PM Imran Khan's picture and with notes of thanks for opening this corridor and religious place. Pakistan has issued special tickets for this occasion.
The corridor is an important initiative, but a real challenge for Pakistan is to build on it as a soft power tool keeping in focus the sensitivities of the Sikh religion. Kartarpur is a diplomatic master stoke of Pakistan which has improved its international image as a peace-loving nation.
The 140 million strong Sikh community has reciprocated this peace gesture of Pakistan, which is a great source to further build on Pakistan's image in India and across the globe. 86% of this Sikh community lives in India. This situation has compelled India PM Modi to thank Pakistan and PM IK for this peace overture. A challenge for Pakistan and India is to sustain this intercultural exchange.
However, the Indian national print and electronic media is propagating an extremist narrative on this development, following guidelines of Hindutva by giving negative media coverage to the opening of Kartarpur as a security risk, and projecting it as a stage managed propaganda tool of Pakistan to support Sikh centric Khalistan separatist movement. PM Imran Khan has offered peace to India through dialogue in order to settle issues through negotiations, including on Kashmir, but the Indian approach is topsy-turvy. PM IK has rightly highlighted the Kashmir issue during address at the opening of Kartarpur corridor.
It is an exaggerated narrative that the Sikh separatist Khalistan movement will get strength through opening of the Kartarpur corridor. The Khalistan movement as an ideology and social movement survives outside India, but as a political movement it has weakened inside India due to the repressive actions of India during 1980's and 1990's in Indian Punjab and Haryana which were once its strong support bases.
But Pakistan and India need to negotiate on hard issues in order to sustain the impact of such soft exchanges. Modi's domestic political compulsion of getting support from the extremist Hindu vote bank in the elections do not allow him to normalize relations with Pakistan. Therefore, he will maintain tensions with Pakistan by creating false claims and stage-managed political dramas like surgical strikes and the February 2019 limited aerial combat against Pakistan.
The Indian SC decision in the Babri mosque case has vindicated the two-nation theory. India has legally settled the case, but it will flare communal violence and riots because it is not religiously and politically resolved. Those Indians who claimed a Mandar at the Babri mosque site have also claimed Mandars on the sites of many other mosques in different cities of India. The Indian SC decision as a precedent will guide verdicts of other decisions of similar cases, which will eacerbate the law and order situation in India and discredit the justice system. The timing of the SC decision in the Babri mosque case is significant. This is the decision like an Afzal Guru decision given by SC based on sentiments and conviction of a particular belief system instead of facts.
The improvement of bilateral ties depends on Indian behaviour in IOJK. The Indian role there is shameful as gruesome violations of human rights continue since the imposition of a curfew in the region after 5th August 2019. Pakistan has expressed pluralism for all other minorities while India has locked Jamia Masjid in Srinagar and does not allow Muslims to offer Friday prayers; this is a blatant violation of the right to worship which is a basic human right. The Indian SC announced the Ayodhya verdict on the historic day of the opening of Kartarpur corridor to divert attention from this event of religious tolerance and intercultural exchange. This is a manifestation of domination of majoritarianism in India under the currents of Hindutva ideology.
The Indian SC decision will lead to internal escalation. All minorities felt unprotected but there was hope in the form of Indian secular constitution and secular political party Congress which guaranteed to protect their rights; but now a state of despair is visible for minorities in India. The Indian Army works in liaison with the political agenda of BJP government, including its narrative on Kashmir and the treatment of minorities.  In such a scenario, the SC's decision has further disappointed them. The Indian SC and judiciary, which was last hope for minorities of India, has joined Modi to give message to Muslims, Sikhs and other minorities. Such actions in India vindicate the two-nation theory and the Muslim leadership's urge to create Pakistan.