Print PDF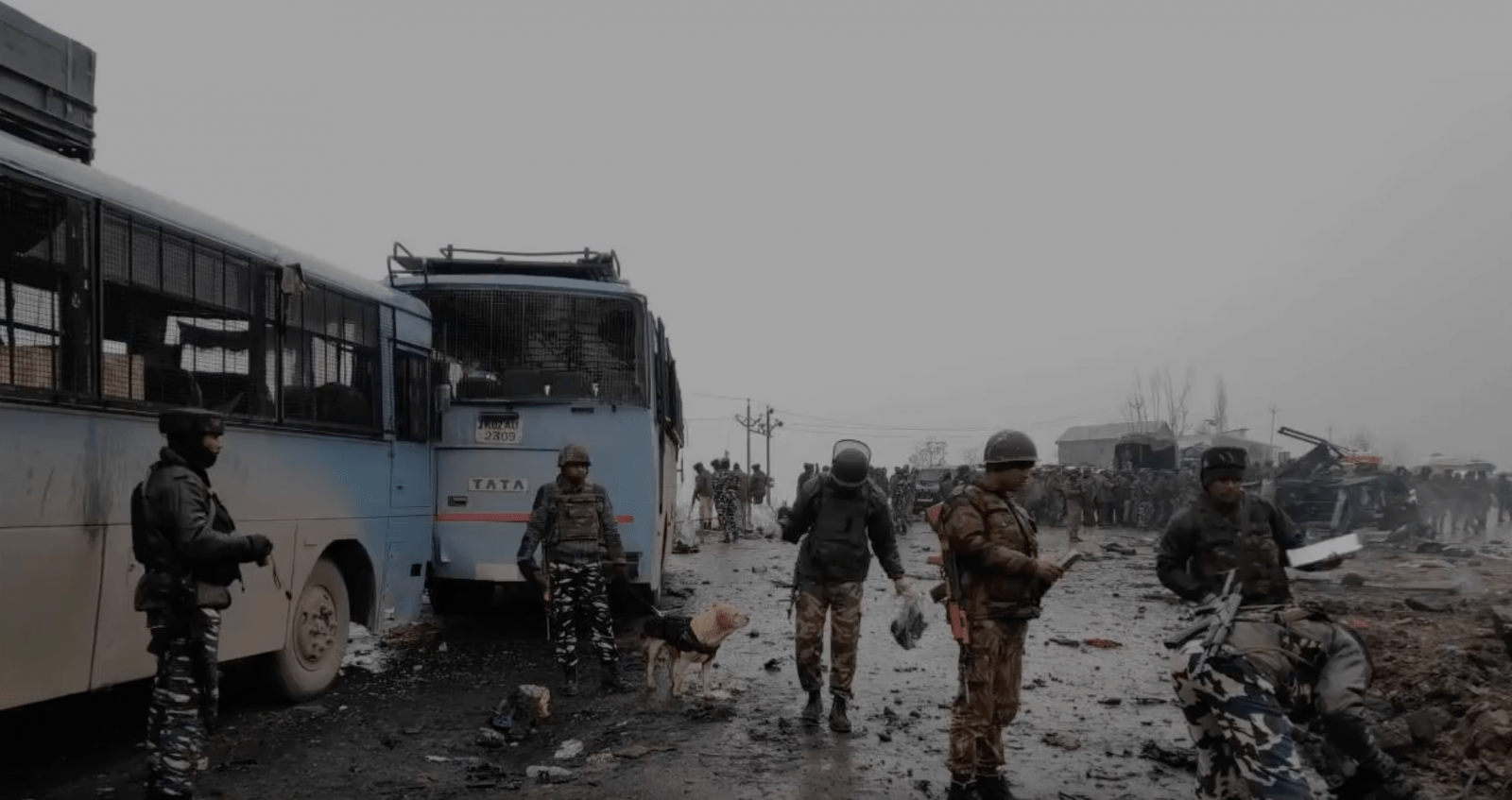 On 14th February 2019 in the Pulwama district of Indian Occupied Kashmir (IOK), a convoy of military vehicles carrying security personnel was attacked by a suicide bomber named Adil Ahmed Dar. He was an indigenous resident, allegedly associated with the banned militant outfit Jaish-e-Mohammad. The horrendous attack resulted in the deaths of forty Central Reserve Police Force (CRPF) personnel.
Following the incident, the Bollywood inspired Indian electronic media began a campaign of baseless accusations against Pakistan for funding and facilitating Jaish-e-Mohammad in carrying out such an evil act. Similarly, the Indian political and military leadership began making continuous statements of taking revenge. Eventually, on the night of 26th February, around twelve Indian fighter jets violated air-sovereignty by entering Pakistan's airspace; on their return, they hastily dropped their payloads on the desolate mountains of Balakot in KPK province. Indian authorities claimed they had targeted so-called militant hideouts and killed more than 300 terrorists, but ground realities exposed Indian assertions as mere lies and deceit.
After this misadventure by the Indian Air Force (IAF), Pakistan's military spokesperson Maj. Gen. Asif Ghafoor warned India of a swift response. Within 36 hours, the Pakistan Air Force had responded by locking targets near Indian military installations in IOK. It also shot down India's MiG-21, capturing its pilot Wing Commander Abhinandan Varthaman who remained in the Pakistan Army's custody for sixty hours until his release and return as gesture of peace by the Pakistani government.
The security crisis between the arch-rivals following the Pulwama attack has been considered the second most critical phase in the post nuclear age, after the Kargil conflict. On 27th February, within 48 hours of all these incidents, Prime Minister Imran Khan of Pakistan convened a meeting of the National Command Authority's (NCA), which oversees the employment, deployment, policy formulation, regulation, and development of Pakistan nuclear arsenal. This strategically important meeting signalled to India that Pakistan is ready to counter any sort of threat to its sovereignty.
Tensions between India and Pakistan were not provoked by this sudden assault on military personnel, but rather it can be observed prior to the Pulwama crisis. Early this year, India's ruling party was strongly campaigning to retain power for a consecutive second term, to which end the Modi-led BJP had been busy constructing anti-Pakistan rhetoric to succeed in the upcoming general elections. Similarly, the developments from 14th to 26th February corroborated and strengthened the BJP's stance, but the setback of 27th February damaged their position and cooled down the belligerent altitude of its political and military leadership.
Third party mediation has always played an important role whenever both states engage in a military standoff against each other. After Pulwama, the U.S., being a strategic partner of India, supported the Indian stance of right to defence which indirectly means that they were backing the Indians to conduct a cross border terrorist manhunt inside the territory of Pakistan. But the dangerous developments of 26th and 27th February between the two nuclear armed states compelled the U.S. and other major actors to come forward and deescalate the situation because they also have vested interests in this region.
India and Pakistan overtly declared themselves as Nuclear Weapons States (NWS) in May 1998 by conducting 5 nuclear tests on different dates in the same month; since then till recently, both have declared a No First Use (NFU) and First Use (FU) policy, respectively. However, right after a year of officially acquiring nuclear weapons, both states engaged in the military conflict over Kargil. Similarly, the military standoff of 2001-02, 2008 Mumbai attacks and 2016 Uri military base camp attack, were all tense circumstances in which both states restrained themselves from utilizing the nuclear option.
However, after the Pulwama crisis, voices have been raised from within India to change its nuclear doctrine of No First Use (NFU) to First Use (FU). On 16th August 2019, India's current Defence Minister Rajnath Singh, during a visit to Pokhran where India conducted nuclear tests in 1974 (covertly) and in May 1998 (overtly), tweeted that India's Nuclear No First Use (NFU) Policy may change in the future. The only reason this statement received much attention was because it had been issued by a very relevant authority and at a time when relations between the states are hostile.
Pakistan and India have officially possessed nuclear weapons for the last twenty odd years, and never in this short history of holding nuclear weapons have they ever come near to meeting a nuclear end. The Pulwama attack was different from the above-mentioned cases as the target was purely paramilitary personnel. Therefore, sentiments raged not only amongst the public but also the military and called for immediate action. This resulted in the false flag aerial operation within Pakistan in an attempt to calm the Indian public. It ended up as a conventional dogfight, but once again matters were refrained from reaching a nuclear threshold.
Despite having hostile relations, India and Pakistan behave or are compelled to behave rationally, which deters both from engaging in a full-fledged war with each other. While some incidents occurred in recent years which resulted in military stand offs, the use of the nuclear weapon was invalidated because it would be mutually detrimental for both states. Therefore, in the post Pulwama crisis, the concept of Mutual Assured Destruction (MAD) prevailed with success.