Print PDF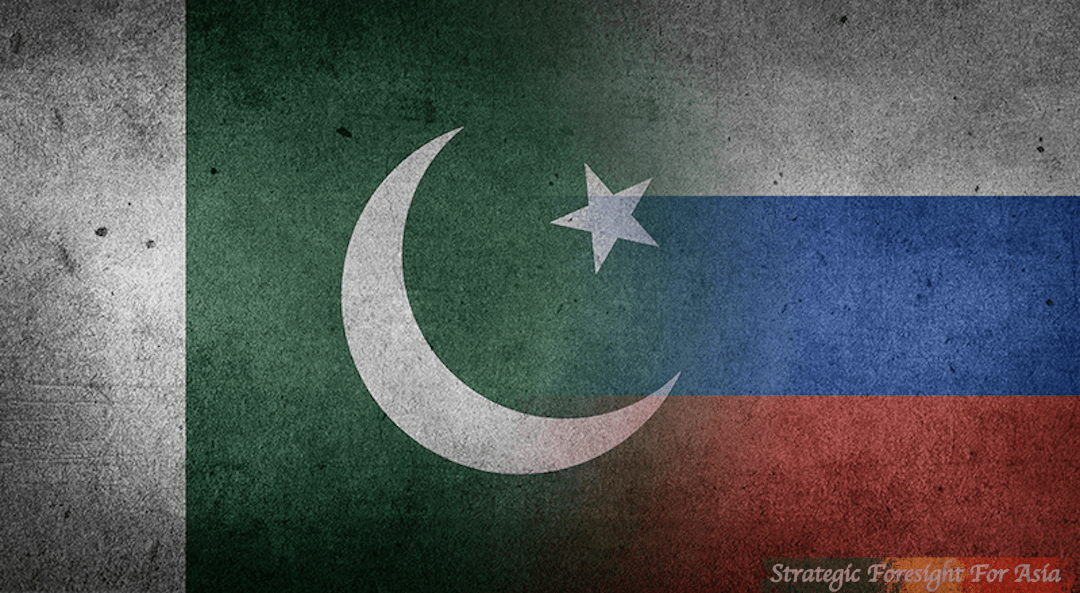 Consultation on regional and global strategic stability is an important aspect of Pakistan-Russia interactions. The discussion on this crucial issue is usually held under the domain of the Pakistan-Russia Consultative Group on Strategic Stability, which has been meeting regularly since 2003. This consultative group is an important forum that provides a structured platform for the exchange of views on issues related to arms control, non-proliferation and disarmament, and regional and global security.
The 13th and latest meeting of this Consultative Group was held in Islamabad on March 28, 2019. The two sides held an in-depth exchange of views on regional and global developments, particularly concerning arms control, disarmament and non-proliferation. Both parties agreed on the need for preserving multilateralism in the field of international security and disarmament and expressed a shared concern regarding the possible erosion of painstakingly negotiated international arrangements in several areas.
The bilateral discussions encompassed issues such as the non-militarization of outer space, upholding bilateral and multilateral treaties, developments in the field of information and telecommunications in the context of international security, as well as matters related to the IAEA, OPCW and the Conference on Disarmament in Geneva.
For both Pakistan and Russia, maintaining strategic stability in their respective regions is a priority, and they hold similar views on factors affecting strategic stability, such as ballistic missile defence, the weaponization of outer space, development of conventional precision weapons, the nuclear arms race, and conventional asymmetries. Both countries also attach equal importance to arms control, non-proliferation and nuclear disarmament, which is essential for maintaining strategic stability at the regional and global levels.
Russia has been involved in different nuclear arms control agreements with the U.S. for maintaining strategic stability. However, many of them are under threat at the moment, such as the Intermediate-Range Nuclear Force (INF) Treaty and the New Start Treaty which is due for extension in 2021.
Pakistan in the past had also offered a number of arms control initiatives to its eastern neighbor, including: simultaneous accession to the nuclear non-proliferation treaty, which is a central pillar of the international non-proliferation regime; a regional comprehensive test ban treatynot conducting any more nuclear tests in South Asia; zero missile regime in South Asia; and a non-aggression pact and strategic restraint regime (SRR).
The SRR is still on the table, and it has three inter-connecting principles of nuclear restraint, conventional force balance, and dispute settlement. Progress on these issues could significantly reduce the possibility of a future military conflict between the two regional adversaries, but unfortunately, none of these proposals have met with a favorable response due to India's dismissive attitude, and its desire to use its military power to gain a major power status.
The efforts of both Pakistan and Russia for maintaining strategic stability are being undermined by the geopolitical interest of major powers. U.S. efforts to counter and contain Russia and China are undermining strategic stability at the global level; in parallel, Indian aspirations towards regional dominance by introducing new military technologies will negatively impact strategic stability in South Asia. The Indo-U.S. nexus is also creating an environment compelling other states to take counter-measures for their security, thus making strategic stability at the regional and global levels all the more elusive.
Russia today is more politically stable, financially secure and better armed than before. It has strengthened its economy by exporting weapons and natural gas, has strengthened its military and disciplined its forces, developing state of the art weapons, and is playing a major role in different regions, including the Middle East and the Asia-Pacific. In the context of its use of both hard and soft power in regaining its great power status in the world, it is in Russia's interest to work towards creating an environment conducive to strengthening regional and global strategic stability.  It can use its good relations with both India and Pakistan as leverage in bringing both countries to the negotiating table, where they can address factors creating security dilemmas for each other. In this, it should adopt a non-discriminatory and non- zero-sum approach toward the two states, thereby consolidating the role of a major regional player and a trusty mediator.
Such an approach would also constitute a positive step towards stabilizing Afghanistan, where Russia is vulnerable in terms of potential spillover of terrorism and drug trafficking. A stable Afghanistan will pave the way for Russia and the Central Asian states to engage economically with South Asian countries, and also benefit from the China-Pakistan Economic Corridor. Russia can also fulfill its aim of joining the Eurasian Economic Union (EEU) with the Chinese One Belt One Road initiative (BRI), leading to enhanced regional integration by connecting South Asia, Central Asia and Eastern European states of Armenia and Belarus. It could lay the foundation for further economic interdependence among regional states and help protect against vulnerability to external spoilers.
The prospects are bright for achieving durable strategic stability and bringing long term peace and economic prosperity to South Asia, owing to improving Pakistan-Russia relations. High-level visits between the political and military leadership have been successfully exchanged. The two countries have now been conducting the annual joint military exercise, Druzhba, for the last three years.
Russia has sold Pakistan four MI-35 helicopters for counter-terrorism operations and is constructing a $2 billion gas pipeline from Karachi to Lahore. These initial measures are possible indications of improving bilateral ties. In order to establish a long-term constructive relationship, there is a need to further strengthen cooperation in different domains such as people to people contacts, media exchanges, scientific collaboration, and mutual language learning. The potential for a better relationship exists and must be capitalized on to bringing peace and stability in South Asia.
Hashir Mehmood is an independent researcher with an interest in Pakistan-Russia relations and Russian foreign policy.