Print PDF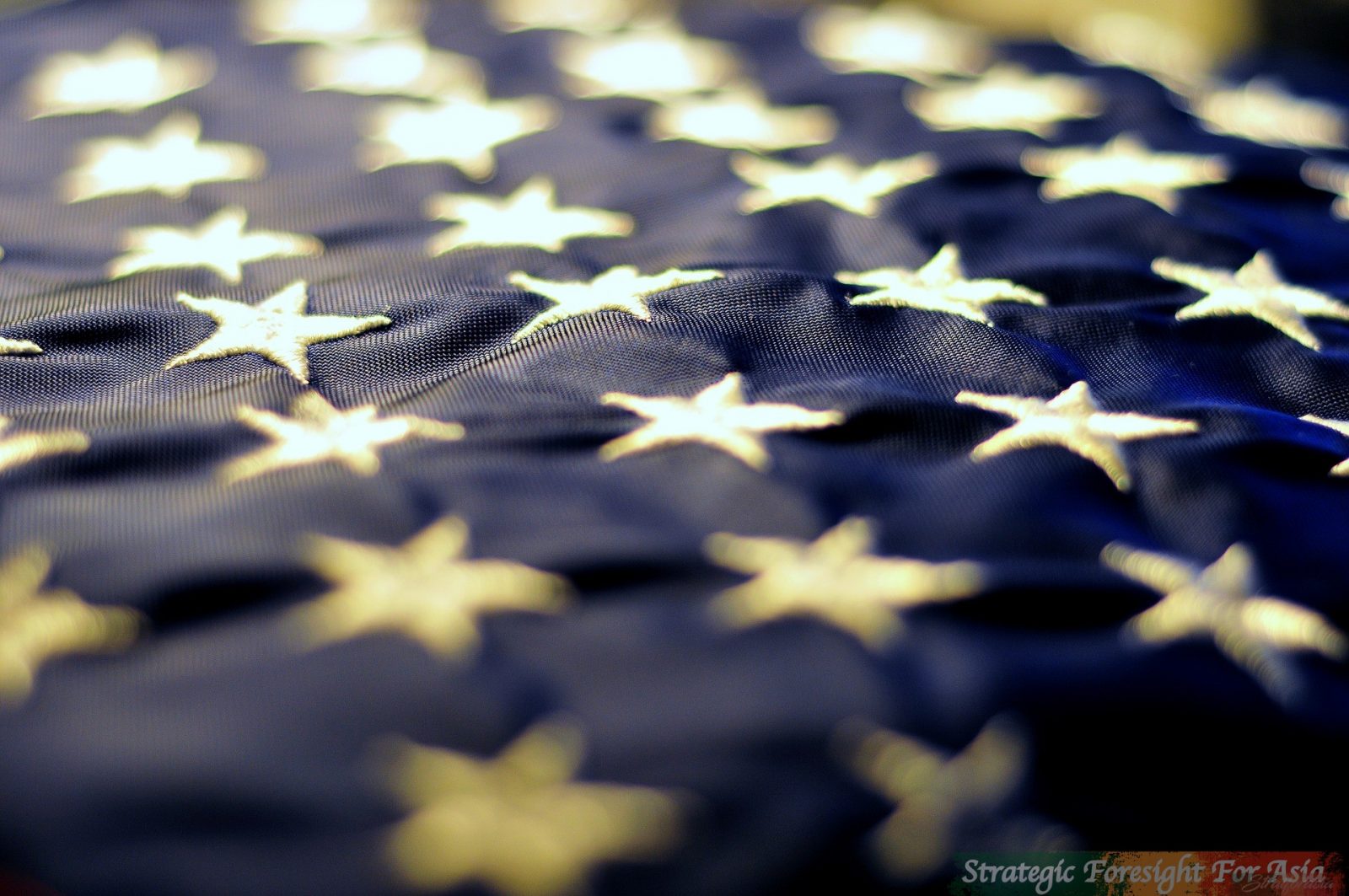 The most recent escalation and de-escalation cycle that witnessed aerial strikes by India and Pakistan against each other have once again brought into focus the role of a 'third party' – mainly the United States, in diffusing the crisis between India and Pakistan. Several Indian and other like-minded commentators credit the U.S. for preventing Pakistan from escalation and for forcing the return of the captured Indian Air Force pilot. These stories of 'lies and deceit' could be aimed to cover Indian military's humiliation and shift the focus away from Modi's 'strategic blunder,' which has exposed India's vulnerabilities to the rest of the international community, and to its neighbours.
The Third-Party Deception.    Ashley Tellis, a known U.S. based scholar of the Indian origin in his recent paper published at a well reputed Carnegie Endowment for International Peace (CEIP), has argued that during the recent crisis the Trump administration "found the right balance between avoiding support for Rawalpindi's strategy of seeking international intervention to shield it from the consequences of debacles of its own making and the necessity of avoiding escalation sequences that could eventuate in nuclear weapons use." He believes that the U.S strategy was aimed to press hard on Pakistan while providing latitude to India to undertake retribution. The behind the scenes 'recessed diplomacy', according to Tellis, "was grounded in the judgment that it would allow Pakistan to save face while still complying with U.S. terms."
Looking at the outcome of the recent crisis, if at all any of the two countries needed a face-saving exit – it was India and 'not' Pakistan. The U.S. was in no position to influence Pakistan's choices since it was openly siding with India and had lost its semblance of neutrality at the start of the crisis. Within few hours of the Pulwama attack, the White House called on "Pakistan to end immediately the support and safe haven provided to all terrorist groups operating on its soil," without ascertaining the fact that the attack was carried out by a local Kashmiri from the Indian Occupied Kashmir (IoK).
The U.S. National Security Advisor (NSA), John Bolton who was constantly in touch with his Indian counterpart Ajit Doval during the crisis, defended India's right to self-defense, thus implicitly giving the go-ahead for military action against Pakistan. President Trump also echoed India's tough signalling by warning that "India is looking at something very strong," in another way, endorsing India's military action against Pakistan.
Encouraged by the U.S. support, India on Feb 26, carried out what it termed as a 'non-military' surgical strike across the Line of Control (LoC) inside Pakistan and claimed that it had killed over 350 terrorists and destroyed number of multi-story buildings. None of the claims could be corroborated as India has not been able to provide any evidence or videos in support of its claims. The shifting stance of Indian officials after the strike is another story of 'lies and deceit,' which has not only exposed India's recent deception, but also the hollowness of its earlier claim of carrying out a surgical strike across the LoC in 2016.
In response to India's aerial strike, Pakistan retaliated with a tit-for-tat surgical strike to demonstrate its resolve, while simultaneously signalling that it does not want to escalate further. During a short aerial battle, Pakistan was able to shoot down at least two Mig-21s, and according to some reports, another SU-30 and an MI-17 helicopter was also shot. Since these two aircraft fell inside Indian occupied Kashmir, therefore the claim could not be confirmed independently. As a result of this brief aerial encounter, one of the Indian Air Force pilots was also captured who landed inside Pakistan's territory.
This was a severe blow to the Indian military and an unexpected shock for its political leadership. Modi, who would have capitalized the surgical strike for political dividends was embarrassed and burnt. The U.S. that had earlier endorsed the military action shifted its posture and became more conciliatory by asking both countries to avoid further escalation. Subsequent back-channel diplomatic efforts were mainly focussed on finding a face-saving exit for India that Pakistan was willing to offer, since it never wanted to escalate from the very start. President Trump's comment that 'reasonably decent news is coming from the region,' was most likely an outcome of these efforts.
Modi's Strategic Blunder.      Misled by his military and encouraged by lack of response to India's 'claimed' 2016 surgical strikes that Pakistan says never happened, PM Modi gave a free run to the Indian media and his 'armchair Generals', to play on India's rising 'militant nationalism.' After the Pulwama attack, it became difficult to reign back the hyper-nationalist media, and Modi had no choice but to follow the military recourse.
The Indian military that had the option of launching it's much flaunted Cold Start Doctrine (CSD) within a prescribed time of 72-96 hours; instead, waited for twelve days and came up with a non-military surgical strike, and that too proved to be a failure. Embarrassed and bruised, Modi could have opted for further escalation with an uncertain outcome, but he opted for de-escalation and requested the U.S to facilitate. If there was any mediation by a third party, it was on India's behalf and not Pakistan; but Modi and scholars like Ashley Tellis are using it to deflect domestic criticism and shift the focus from India's diplomatic and military failures. There was no reason for Pakistan to request intervention by a third party since the U.S. was not a neutral arbitrator and Pakistan had demonstrated its military potential and had established the credibility of its conventional as well as nuclear deterrence.
Throughout the crisis, Pakistan maintained a higher moral standing by continuously offering to investigate the Pulwama attack and to avoid further escalation. The release of Indian pilot was a unilateral concession to show the sincerity of Pakistan's desire for peace, and was not done under duress and neither in return for concessions from the U.S.
By responding proportionally to the Indian military challenge, Pakistan was also able to debunk the myth that scholars like Tellis and others describe as Pakistan's catalytic behavior of 'nuclear blackmail', intended to attract the outside powers for mediation. There was no nuclear signalling by the PM Khan in his three speeches that he made during the course of the crisis. Unlike the previous practice, Pakistan's National Command Authority (NCA) after its meeting opted not to issue a press release – to avoid misinterpretation by its neighbour, or by the rest of the international community.
In sum, if one could describe the recent crisis in a cricketing analogy, it can be argued that Modi was bowled, caught and stumped – all at the same time by Imran Khan, as the Indian PM failed militarily, politically and at the diplomatic front.
The Kashmir Deception.        Ashley Tellis in his Carnegie paper has advised the Trump administration that: "[T]he problems of Jammu and Kashmir are largely a distraction," and the U.S. must not involve itself in India-Pakistan dispute. This is misleading, factually incorrect, and an attempt to shy away from the root cause of instability in South Asia. Kashmir is a recognized dispute as per the United Nations Resolutions, and the Kashmiris are fighting for their right of self-determination. To suppress the Kashmir movement, India is engaged in brutal state-sponsored terrorism that has led to the deaths of thousands of innocent Kashmiris. India's human rights violations has also been documented in the June 2018 UN report on human rights violations.
Accusing Pakistan of sponsoring terrorism, Tellis in his recent paper writes: "Pakistani terrorists often kill Indian and Afghani citizens and have been doing so for decades, whereas the reverse is never true." He like many other scholars have conveniently combined the Kashmiri freedom fighters with terrorists and insidiously tried to mix the terrorism in Afghanistan with legitimate freedom struggle in Kashmir. By wrongly accusing Pakistan of the killings of Afghanis and Indians, he has tried to misrepresent the fact that more Pakistanis have died due to terrorist acts sponsored by India and by the Indian proxies in Afghanistan. The arrest of Indian serving Naval Officer Commander Kulbushan Yadev was one of the several examples, and not the only evidence of India's role in destabilizing Pakistan.
More disturbingly, India's senior decision makers have openly argued for covert operations against Pakistan. Ajit Doval, who became India's National Security Advisor (NSA) was of the view that India should follow a strategy of defensive-offense and support terrorist groups to destabilize Balochistan. Recently, another former NSA, Shiv Shankar Menon in his TV interview has suggested that India instead of going for a military option, should use covert operations as a punitive measure to destabilize Pakistan.
This open incitement for terrorism through covert operations by senior former and current officials largely goes unnoticed; while India has managed to maintain the international focus towards Maulana Masood Azhar, who remains a non-state actor. As per the UNSC Resolution 1373, all states have a binding obligation to "refrain from providing any form of support, active or passive, to entities or persons involved in terrorist acts. If a non-state actor could be held accountable for an indigenous act in the Indian Occupied Kashmir, then state actors who had been on important decision-making positions, and are openly inciting violence against other countries, should also be held responsible by the UN Security Council.
Conclusion.     Like most previous crises between India and Pakistan, the follow-up narrative on Pulwama crisis would be shaped by influential voices in Washington D.C. and other capitals. By labelling other countries as 'Smouldering Volcanos' and 'terrorism hubs,' these groups only serve their piffle narrow interests at the cost of regional and international stability. If the U.S. and other countries are seriously interested in bringing peace and stability to the troubled regions like South Asia; it could only be achieved by identifying the underlying causes through objective assessment and helping countries to engage in a dialogue process. Those who advise against this, and argue that the U.S. "should avoid the temptation to engage in sudden bouts of hyper-legalism… and focus instead on the uncomfortable truths," thrive on continued instability in South Asia and elsewhere. As long as these 'creative alarmists' have a say in the important world capitals, South Asia would continue to remain trapped in a cycle of stability-instability, and the possibility of a serious miscalculation between the two nuclear-armed countries cannot be completely ruled out.
Adil Sultan is a Visiting Research Fellow at King's College London. He can be reached at [email protected]